Inspections to Establish a Safe and Drug-Free Space
Peace of Mind K9 in Manassas, VA was founded so that concerned parents, school administrators, business and commercial establishment owners, as well as event security professionals could have access to more private means of drug detection. With our professional K9 units, you can be secure with inspecting your venue in a subtle and unobtrusive way.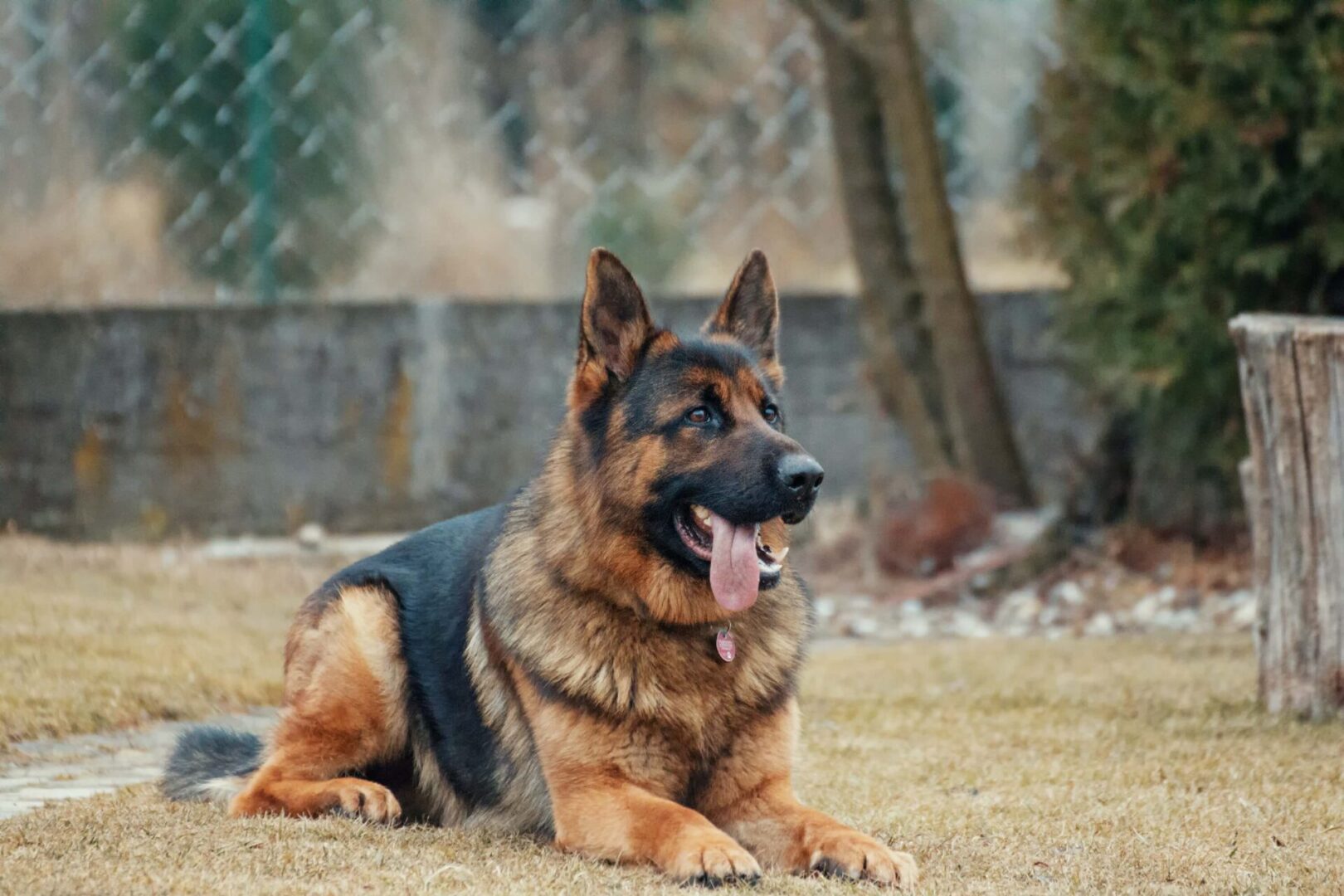 Illegal Substance Detection Services
K9-and-handler teams are fast, reliable, and cost-effective screening tools for detecting the presence of narcotics. Homes, cars, schools, and businesses can be searched quickly and discreetly for the presence of illegal substances, including marijuana, cocaine and its derivatives, heroin, and methamphetamines.
Be Drug-Free Without Alerting the Authorities
Peace of Mind K9 handlers are not police officers. We are not affiliated with local law enforcement or any other government agencies. Therefore, the results of narcotics searches are confidential. We are not required to report our findings to the police. This allows you, the client, to be in control and handle the situation with the utmost discretion and achieve peace of mind without any unnecessary complications.
Drug use can begin at a very early age. As a parent, you may be concerned about how to confirm suspicions of having illegal drugs in your child's room. These concerns can too often result in unwanted and ineffective confrontation.
A drug dog can easily solve this situation privately. Using a Peace of Mind K9 handler-dog team is a simple way to inconspicuously detect the presence of narcotics in your home, such as marijuana, cocaine, heroin, and methamphetamine.
Peace of Mind K9s services are completely subtle, confidential, and effective. We will schedule the search at a day and time which you have determined is best for your situation. We will arrive at your home in an unmarked car, wearing street clothes, not uniforms.
During the search, if narcotics are detected, the Peace of Mind K9 dog will indicate his findings with a simple passive sit or a standing stare. The handler will identify the location the dog is indicating and the rest is up to you. We are not associated with any law enforcement agencies and are not required to notify law enforcement of the search or its results.
Peace of Mind K9 can search your entire house, including the following areas:
Whether you are worried about a family member's potential drug use or that their friends could be bringing drugs into your house, you deserve to know with certainty that your house is drug-free.
Educational Institution Searches
Drug use in schools drastically increases the probability of crime, lowers student performance, and costs the school in both monetary and human resources. The presence of a highly-trained drug dog, as well as the knowledge that this dog is regularly present are powerful deterrents against the possession and trafficking of illegal drugs by any student or staff member.
Privately Taking Matters in Your Own Hands
Since Peace of Mind K9 is not associated with any law enforcement agencies and is not required to notify law enforcement of the presence of narcotics, school administrators can decide how best to handle the results in compliance with school policy.
Peace of Mind K9 can provide a single drug sweep of your school or we can create a customized reoccurring program to maintain a safe learning environment for all students, teachers, and administrators. Our K9 team will work with school administrators to outline a plan to search the following areas:
Illegal drug use can dramatically impact a company's bottom line. It can affect employee performance and absenteeism, medical expenses, and can result in theft. Additionally, customer perceptions may be negatively impacted. One search by Peace of Mind K9 costs a fraction of what it would cost a business in both time and money. We help you rebound from lost productivity, a ruined reputation, and a public relations nightmare.
A Peace of Mind K9 search is the optimal choice for discretion. We are not affiliated with local law enforcement or any other government agencies. You can avoid public embarrassment from law enforcement investigations and subsequent legal expenses which would certainly tarnish your company's reputation.
Personalized Drug Detection Programs
Peace of Mind K9 can perform a single drug sweep of your facility or we can create a customized ongoing program to maintain a drug-free workplace. If contraband is detected, the handler will identify the specific location. Your management team makes decisions on how to handle the findings in compliance with your company policy.
The Peace of Mind K9 handler-dog team will work with your business to perform a search of your building, including the following areas:
Our dogs meet the same standards as police K9s.
We utilize the services of dogs that have been imported, selected, and extensively trained by nationally-recognized Police K9 training facilities and who are at their highest level of performance.
We are not Affiliated With Law Enforcement
Peace of Mind K9 is not affiliated with any law enforcement agency or any other government agencies. This allows the client to handle matters privately.
Our Drug Searches are 100% Confidential
The search and the results are discreet and confidential allowing the situation to be managed privately at the discretion of the parents or management responsible.
Private and Legal Services
Private K9 drug detection is legal and effective. No probable cause or search warrant is needed to perform a private search.
A Professional Means of Inspecting for Illegal Drugs
You and your company can take a proactive approach to drug use and abuse within your property or home. Peace of Mind K9 in Manassas, VA offers private drug detection services for vehicular, residential, educational, and commercial sites. All of our dogs are trained to meet or exceed national law enforcement drug detection standards.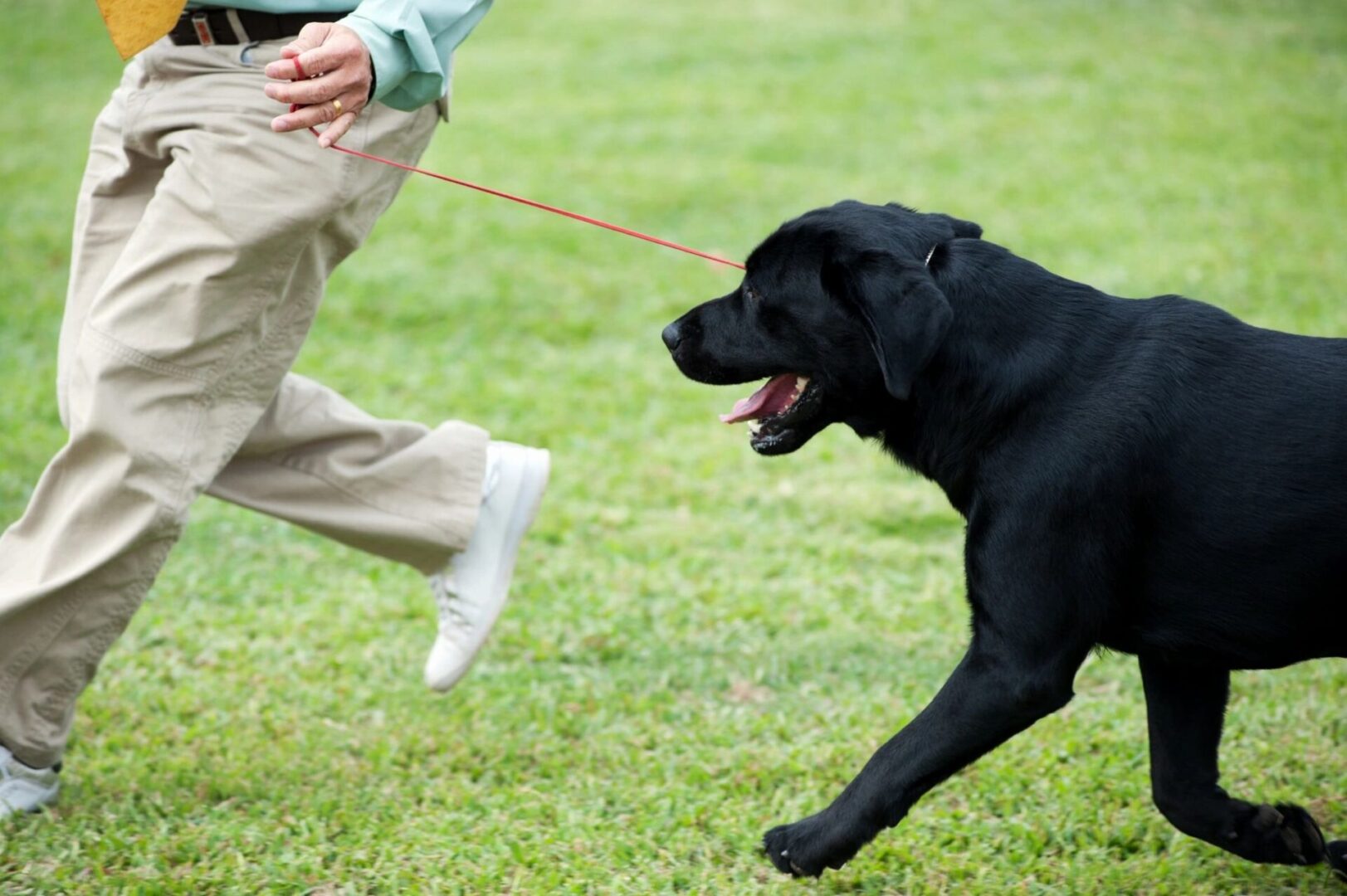 Efficient, Careful, and Subtle
Searches can be scheduled anytime to best suit you and your company's needs. This guarantees that you can candidly uncover who has prohibited drugs in their possession. Our dogs can efficiently search houses, apartments, warehouses, offices, dorm rooms, parking lots, commercial sites, and other areas. Our dogs are trained to provide a passive, non-disturbing alert without causing damage to personal property.
Confidentiality is Our Priority
As a private company, we do not conduct searches at your home or facility the way law enforcement officers would. In the event of an alert by our trained detection dogs, you will be advised of the area of alert and you will decide how to proceed. This gives you the opportunity to handle the situation without the intervention of police, the court system, the department of human services or the media.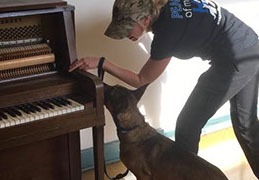 Early detection of narcotics is the most effective way to stop drug abuse in your family before it's too late. Hiring a Peace of Mind K9 team is an easy, confidential, and discreet way to detect the presence of narcotics in your home. We can provide you with invaluable peace of mind, while keeping your family matters private.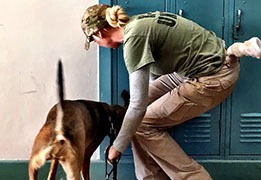 Every child deserves a safe and drug-free learning environment. It is critical for a school to have an effective, accurate, and discreet method of detecting drugs on campus grounds. Hiring the Peace of Mind K9 team is the least intrusive way to search for and identify illegal substances in a school.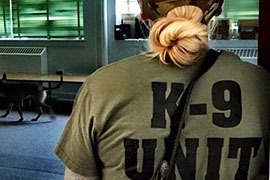 Hiring Peace of Mind K9 is a valuable asset and the least intrusive way of detecting illegal substances in any work environment. The mere presence of a K9, as well as the knowledge that drug searches are performed regularly can be enough to deter the possession, trafficking, and use of drugs by employees in the workplace.
Take a Proactive Approach to Substance Abuse.