We are not a large impersonal daycare, boarding and training facility. We are a small, family-owned and operated business with a highly educated loving staff. We are caring people who believe that our pets are members of our families. In addition to experienced boarding, daycare, training personnel, our staff will maintain your pets' regular diet and feeding schedules and ensure that your pets' medications are properly administered. At Peace of Mind K9 we promise personal service and dedicated care for each furry family member we have the honor to care for.
We are located conveniently near 95 in Manassas, Virginia on five acres including a pond, doggy pool, and plenty of shade for your furry family member to run and play. Our boarding facility includes a standard boarding building and a luxury boarding building. Standard boarding is offered for pups who are 45lbs and below. Each pup has a comfortable 4x4 kennel space and the building is temperature controlled. Luxury boarding is located in our 1500 square foot temperature controlled building that includes comfortable, epoxy flooring. Each pup has a large, spacious 4x8 kennel space.
We have cameras surrounding our property and locks on every kennel door to reassure your furry family member is safe. For those pups that need a little extra attention, or that might have separation anxiety we offer custom in home love and care. You can rest assure knowing that your K9 companion is in the best loving, caring hands.
Check us out of Facebook (Peace of Mind K9), Instagram (Peace of Mind K9 Kenneling), and TikTok (Peace of Mind K9) for more 
photos and videos of our property and training.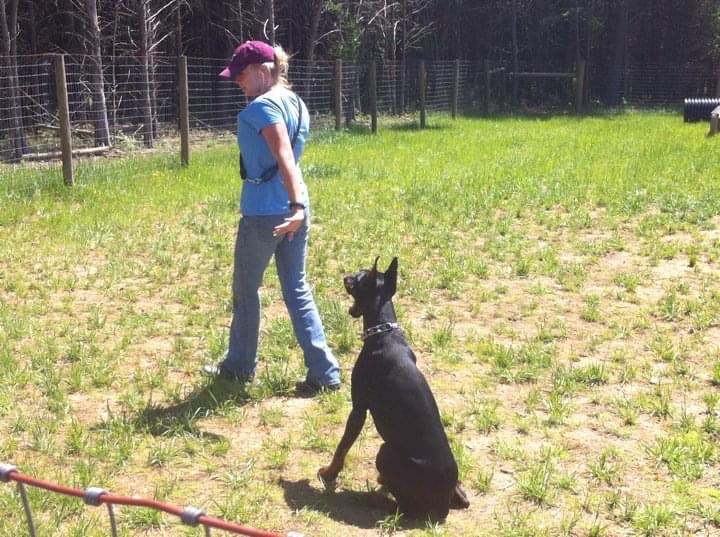 Saturday and Sunday Daycare by Appointment Only
Daycare & Boarding Drop off/Pick-up Times:
Saturday 8am-10am & 3:30pm-5:30pm
Sunday 8am-10am & 3:30pm-5:30pm
Monday through Friday from 7:30am-5:30pm
Doggy Daycare with Obedience
Let us do the hard stuff and implement good manners and obedience basics with your pup. Specific issues can be addressed upon request. Doggy daycare with Obedience will teach your pup the basics while you are at work or tending to things at home. This will socialize and help teach your pup the skills necessary to build a great relationship with you and the outside world.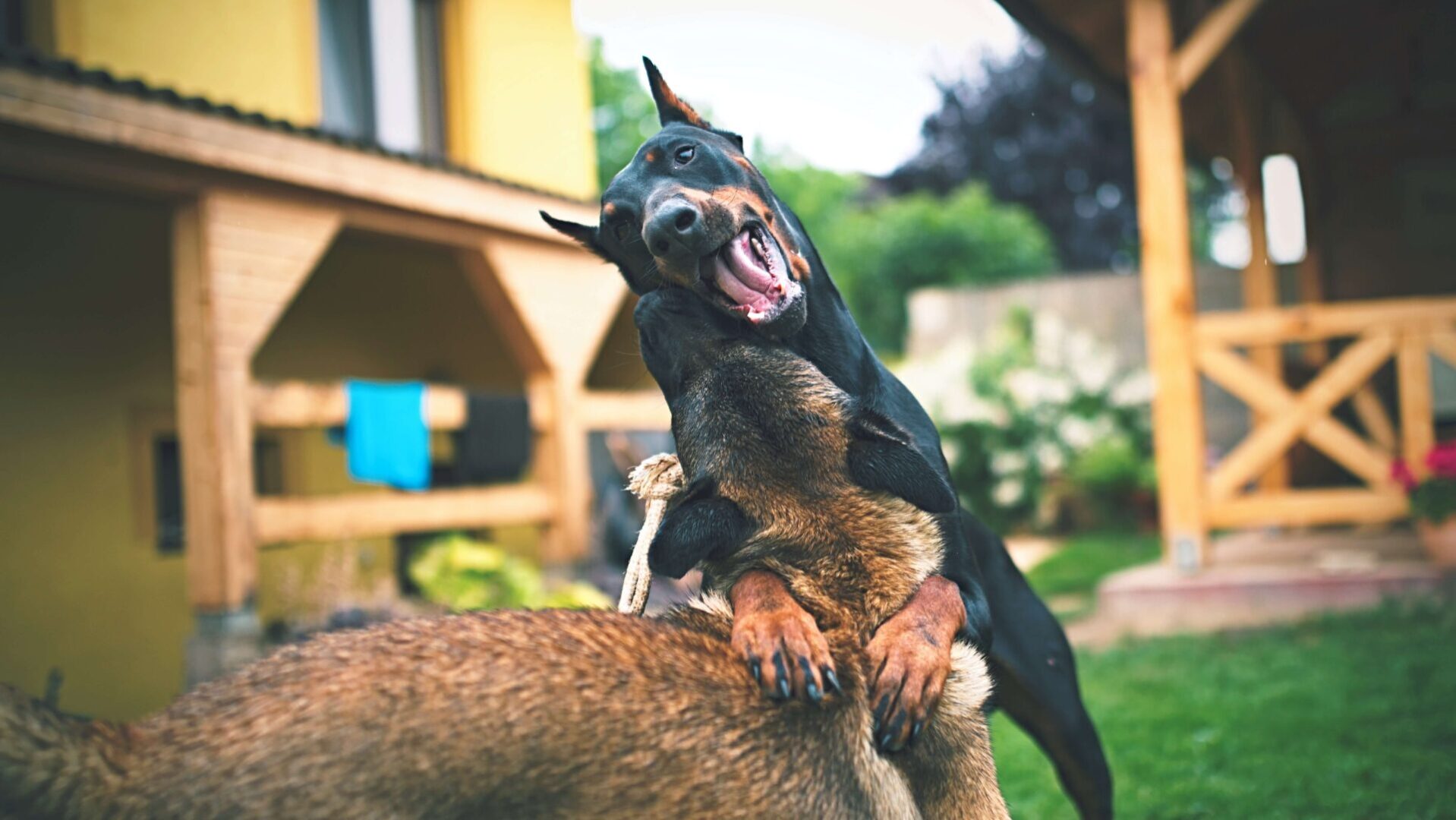 "Heather and Peace of Mind K-9 was a wonderful experience for both me and Moose. We truly had a peace of mind that Moose was taken well taken care of while we were out of town for a few days. We got many updates(pictures and videos) of moose playing with the other dogs there. Heather understands how dogs are apart of our family and treated Moose as apart of hers. He was only there for a few days but came back knowing a few tricks and a better behaved dog. I will recommend Heather to anyone I can for dog daycare, boarding, and training."
"I have been taking my now 13 week old puppy to POM K9 for the past three weeks to the puppy daycare/obedience training. I could tell a difference in his listening to commands and overall behavior the first week. All pups are treated as if they are one of her own. She has also helped our son gain the confidence while training, and the pup listens to the child's commands now as well. It has been great for the pups socialization since we got him during the pandemic, and we couldn't get out to socialize him with the public. Pup is worn out when he gets home because he has so much fun with the playtime with his friends."
"Heather is the best trainer and fit for our fur baby! Aurora is not an easy one, but she still gets so excited when we see heather and gives her so many kisses. Heather really treats Aurora like her own and all of her training tips have helped immensely. We also take Aurora to her doggy day care, peace of mind K9 and it makes us so happy to see her interacting with all the other doggies. Heather sends photos/updates all day and she is pooped when she gets home! We wouldn't have it any other way, and we feel the safest leaving her with her! We recommend her to everyone! "
"They did a great job with my 16 month old Rotti. Huge difference and they sent me videos showing her progress. Heather and her staff are the best!!!"
"My girl Gracie goes to PoMK9 2-3 times a week and has been there since July 2020. She absolutely love it there! She gets to run, swim and gets tons of cuddles and belly rubs! I highly recommend for boarding, daycare, and/or training!"
"Absolutely love this place! We bring both our dogs here and they have the best time. I was hesitant to post this because I don't want more people using it as we love it that much!"
"Heather helped us find our new pup Biscuit. She went through a lot to make it happen, we can't thank her enough."
"Heather and her team have been amazing. We have recommended them to our friends."